Hyundai Translead, Moving You Forward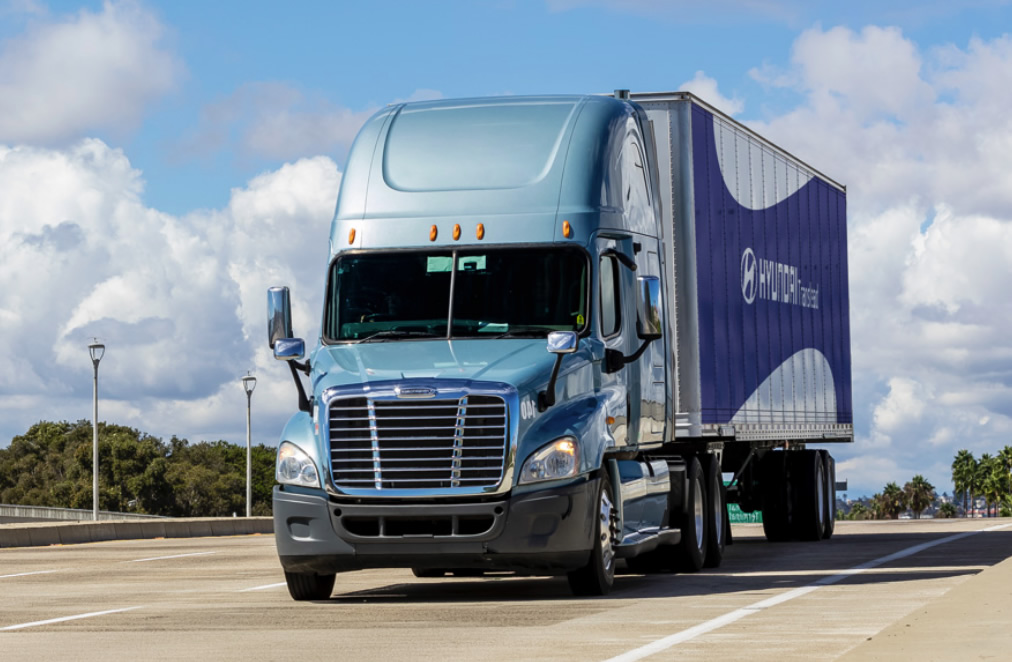 Hyundai Translead is the #1 van trailer manufacturer in North America, and we are proud to be the largest Hyundai dealer in Ontario.  With dealerships in Breslau, Mississauga, Quebec and New Brunswick, coupled with our 50+ years of experience, we've got you covered.
There are many reasons why we love Hyundai Translead.  Here are just a few…
Innovation: Hyundai is continuously discovering, designing and engineering new product and features.  That passion helps to set the standard in performance, quality, and low total cost of ownership.
World Class Manufacturing: Hyundai Translead has the ability to delivery highly customized trailers that meet your specific cargo requirements.  Whether you operate a fleet of trucks or are an owner-operator, we can design and deliver exactly what you want.
Customer Focused:  Hyundai Translead puts the customer first, and so do we.  We take pride in the customer care experience.  Whenever you have equipment and service needs, our goal is to be there for you to quickly assess any problems and offer solutions in a timely, cost-efficient manner.
Versatility: Hyundai Translead trailers are versatile and designed to fit your needs.  All models can be built to your exact specifications.  We encourage you to sit down with a member of our sales team and discuss your requirements.
Long Lasting: Did you know Hyundai Translead is first and only manufacturer in the industry to offer an Anti-Corrosion Package with hot-dip galvanization as a standard feature for all their trailers?  Hot-dip galvanization offers 5x longer service life and 6x stronger alloy bonding than traditional zinc-rich paints.
If you'd like to learn more about the different Hyundai models, please visit the Products section of our website or call our sales team at (519) 648-2273.  We look forward to hearing from you.
Visit one of our 4 locations.
5185 Fountain Street North
Breslau, Ontario
(519) 648-2273
7410 Tranmere Drive
Mississauga, Ontario
1-800-799-442
420 Michel Jasmin Avenue
Dorval, Quebec
1-800-799-442
66 Brenan Avenue
Scoudouc, New Brunswick
1-800-799-442