Flatbeds by Doepker Trailers.  Once Doepker perfected the design of a flat deck, drop deck and Super B Deck trailer by working with customers, there was only one thing to do to make it even better: keep on working with their customers. And by doing so the design simply keeps getting better and better. A specific choice of higher valued, extreme tensile rated steel combined with the perfect mechanical engineering provides you with the high strength and light tare weight to maximize your payload and road life. These trailers are available in many different lengths and weight ratings, including a model for your steel coil haul, and configurations offered for hard top and soft top curtain kits.  For more information, please call our sales team, or see the different models below.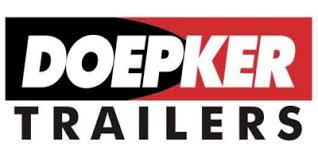 Doepker Products
GREAT LINEUP OF TRAILERS FOR:
– GRAVEL
Interested in learning more?   Give our sales team a call and we'd be happy to answer any questions you have or spec out a trailer. We have over 50 years of experience as a full-service semi-trailer dealership, and we specialize in new and used Doepker trailers.  We also offer many different leasing options, trailer maintenance, parts & accessories for all makes and models, and 24/7 roadside assistance.  Please give us a call at (519) 648-2273, or click here to contact us via our online form.